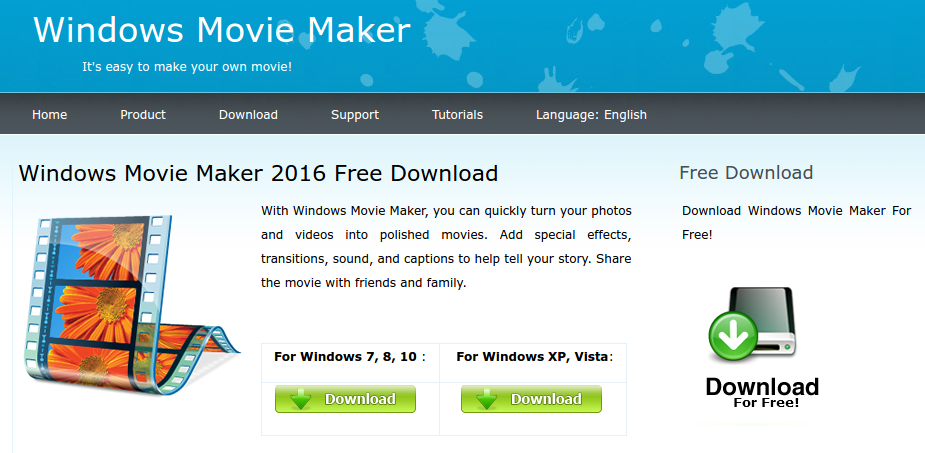 Sorry, that's much of a punchy title for the first new post in over a year, but the only punching I want to do right now are ones aimed at the scamming gits behind windows-movie-maker.org.
Movie Maker is a nice, easy to use video editor that Wibs had on his old laptop.  So we downloaded it, installed it on his new one and he spent a happy hour knocking up his first movie on the new lappy.  The alarm bells started ringing in the back of my head when it said we needed to buy a registration code in order to save the video.  I didn't remember the previous version doing that, but we couldn't remember if we actually bought it or not.  I think the bit of my brain responsible for memory was damaged when I installed the alarm bells.
So a quick search later and I discovered that Windows Movie Maker was released by Microsoft as Freeware, and discontinued in January 2017. Freeware means not asking for money, so what the hell did we have on Wibs' laptop? Â It turns out that we had installed it from windows-movie-maker.org. It looked and acted like Movie Maker, but it wasn't Movie Maker. Searching for the site name is not reassuring. Â At best it's a scam, at worst it infects your computer with malware. Â People have paid for a registration code and received nothing, others have had their computer damaged by it, and others have reported malicious-looking files added. Â Luckily we installed it on a fairly new PC, so we didn't lose much when I "nuked it from orbit" and re-installed Windows.
So, in conclusion and in bold red:
You do not need to pay for Windows Movie Maker. Â If it asks for a registration code, it's a scam and probably downloaded from windows-movie-maker.org, a scam site. Â If you have used the scam version, at the very least run a good malware checker like Malwarebytes or better, re-install Windows.
There is a genuine download for Windows Movie Maker which appears to be legit, although I haven't tried it myself yet. Thanks to John for letting me know.